Category: Personal Fundraising - 2-posts
Why people are switching?
People are starting to realize that their fundraising platform is not truly free! While there is a cost to using online payment processing systems there doesn't need to be such a dramatic cost that cuts deep into your fundraiser's pockets. This is why people are making the switch from GoFundMe to Continue to Give.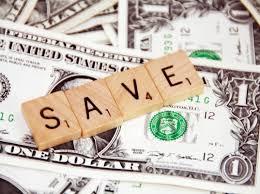 Continue to Give's saves you Money!
When all is said and done using GoFundMe for your fundraiser will cost you 7.9% + .30 for every donations you receive! When people switched over to Continue to Give they saw that their fees (3.9% + .30) were cut in half!
You could be saving hundreds of dollars by switching and not have to sacrifice the quality, security, and easiness of fundraising!
Continue to Give's Fundraisers are set up the same way!
All Continue to Give's fundraisers use WePay just like GoFundMe does. So when people made the switch they just switched over their current WePay account to their Continue to Give fundraising account! It was that simple!
Continue to Give offers you more!
Continue to Give doesn't just stop at online giving! Continue to Give accounts offer Text-To-Donate numbers, QR codes, and a fundraising Kiosk App that's all included in your account!
In addition, Continue to Give also supplies you with all your online fundraising tools you need such as facebook donations, crowdfunding, blog donations, and campaign starters!
So what are you waiting for! Make the Switch and with your fundraising account and start saving today!



Posted on: 01/14/2015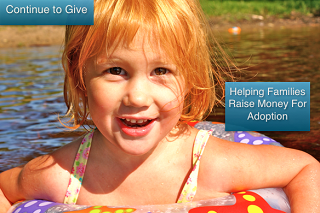 We know adoption is expensive and raising the needed funds can be difficult. That is why we are here to help you!
Remember you are not alone! A lot of families have fundraised for their adoption and have exceeded their fundraising goal amount and you can to!
Continue to Give offers adopting family the chance to collect donations online, on Facebook, and through mobile devices. Your fundraiser will reach its goal by allowing you to accept Credit Card donations from anyone who feels lead to give to your adoption!
We want to give you the chance to tell your story to the world and let the world help make your goal possible!
Here is why families are choosing Continue to Give: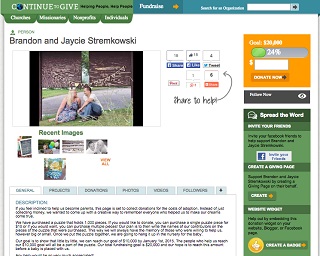 We give you your own fundraising profile page with a custom URL!
We give you the ability to connect, share, and crowdfund with your social media pages!
We give you the ability to accept online donations from anyone anywhere in the world!
We offer you all different ways to receive donations! Mobile, Facebook, Blog, Online!
We take care of the receipting for you and you can add your custom message!
We offer you the chance to tell your story by connecting your blog to your Continue to Give profile so everyone can stay involved!
We connect you with a profile manager to give you insight and ideas to make your fundraiser a success!
Make an online adoption silent auction and let your bidders pay on your Continue to Give profile!
We bring you a community of support!
We have the lowest rates! Compare our rates to GoFundMe and you will see that we charge HALF as much! That?s a big difference! Don't lose out on your donation by paying transaction costs.
How to Get Started? Click Here!
Create a personal fundraising page. Put up pictures. Tell your story. Share it with your friends! Watch your world thermometer climb to the top of your fundraising goal! Bring your child home!
Posted on: 09/17/2014